Responsibility and sustainability: values integrated in the company tradition
Savino Del Bene pursue an inclusive economic development, combining distinctive elements of its know-how with principles inspired by the enhancement of people, the respect of ethical values, the promotion of local culture and the protection of the environment.
Sustainability is a founding element deeply rooted in the Company's identity and strategy, which represents a formal commitment towards the communities in which it operates.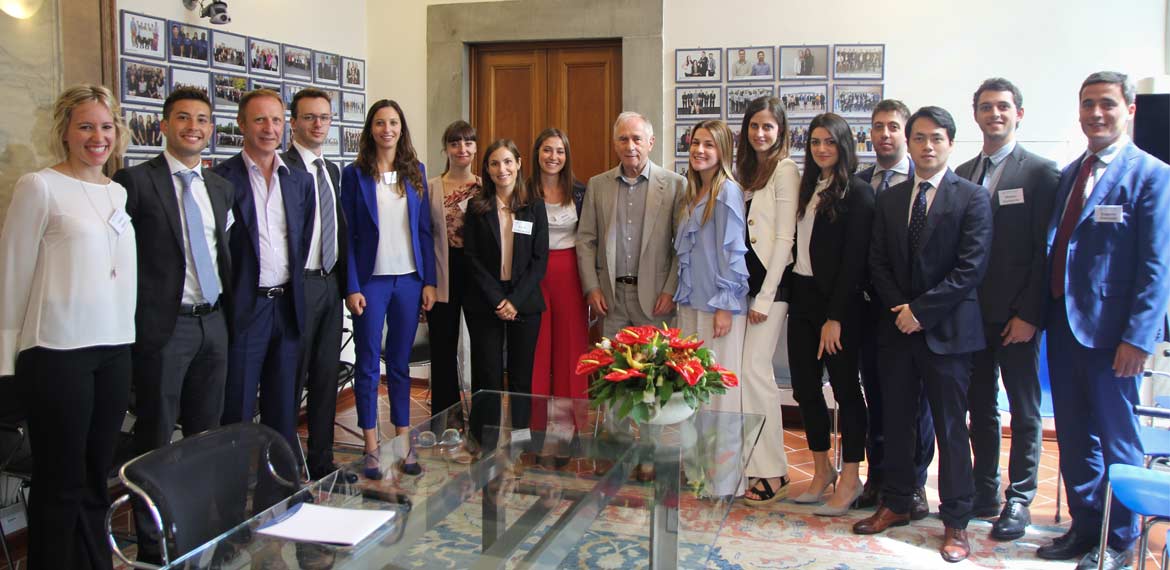 PEOPLE
Savino Del Bene's policy is to guide its employees through a process of both personal and professional growth. Investments are made to hire qualified individuals that, once integrated into workgroups, can use their skills and talent to develop specific training programs for the workforce.
Cooperating with schools and universities, with job placement opportunities is an important way of closing the gap between education and the workplace, as well as conveying the importance and impact of the freight forwarding industry in a world of commerce and industrial growth of a country to youngsters. Newcomers are not only are taught the procedures to organize shipments, but also to envision the complex and vast world of cultural diversity.
Savino Del Bene's Global Talent Program allow a group of young talents to grow and be trained within a stimulating and dynamic business environment. Savino Del Bene strongly believes in the energy and innovative spirit of young individuals. Over 100 years of business activity have gone by based on these principles, and we trust that they are the guide to the future too!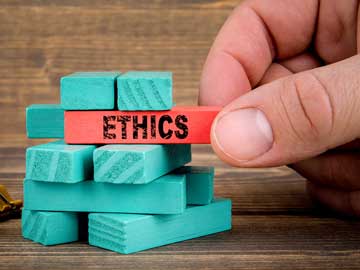 ETHICS
Savino Del Bene delivers its professional services in the international freight forwarding industry according to the fundamental principles of transparency and correct conduct, thus becoming renowned within the market. These are intangible values that are gifted to our clients with each shipment we manage for them. The management is firmly convinced that correct behavior is an integral part of an efficient business model and of corporate social responsibility.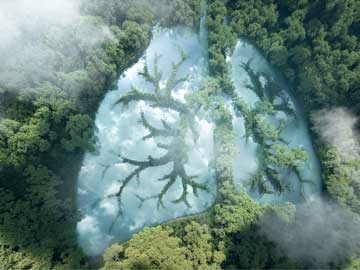 ENVIRONMENT
Sustainability is also guaranteed through the assessment and management of risks, which contributes to their prevention or mitigation. With the development and implementation of the "Quality, Environment, Health and Safety at Work" Policy, the Company has taken on the responsibility to promote continuous improvement in HSE performance and to promote an integrated approach to environmental sustainability. In particular, information regarding CO2 emissions are included in our Track & Trace.
COMMUNITY AND TERRITORY
The Company is dedicated to integration within the new communities in which offices are opened around the globe. Local personnel is involved in the development of new opportunities and local growth. Savino Del Bene sponsors a variety of charity and sports programs. This is a way to support associations and the future of communities.
SPONSORSHIPS AND CHARITY PROGRAMS
Savino Del Bene is particularly involved in sponsoring the local volleyball team, bringing Savino Del Bene Volley in the season 2013/2014 in the major league A1. Through this activity Savino Del Bene sustains and supports female athletes, while spreading Scandicci's passion throughout Italy.
In 2019 Savino Del Bene reunified the Abbey of San Salvatore and San Lorenzo in Settimo, through an important funding plan, after 236 years from its division. It is a great religious and cultural symbol with a high historic and artistic value for the territory. Savino Del Bene's commitment to promoting and supporting charitable organizations has always been one of its values. In fact, every year the Company collects food and essential goods to ship to Los Quinchos, a charitable association that provides housing for abandoned and mistreated children in Nicaragua. Another important project was the sponsorship of the logistics of the surgical medical team GICAM's (International Group of Friends of the Hand Surgery) third mission, by shipping a container loaded with hospital equipment to Jamkhed, Maharashtra in India. Savino Del Bene encourages cultural initiatives and supports associations such as SOSTRATOS, a Purpose Trust founded to promote culture as well as to create work and wealth through the development of its research projects (e.g. archaeological excavations).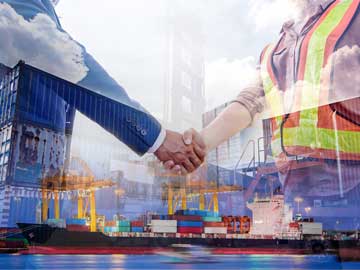 LOGISTIC AND SUPPLY CHAIN SECURITY
Savino Del Bene acknowledges the importance of maintaining the integrity and security of the international supply chain. We work together with our carriers, vendors, suppliers and customers to promote security measures and programs. Savino Del Bene complies with voluntary certification programs to guarantee the logistics and supply chain security, such as: AEO, TAPA, China Class A, C-TPAT, AMS and AAMS and SFI Provider.