We evaluate technical skills and values in a simple and straightforward selection process
Our recruitment process is based on the evaluation of each candidate as a whole. For this reason, at Savino Del Bene we not only take your technical and professional skills into consideration, but we also aim to get to know the values and motivations behind your decision to apply to join our team. Together we will initiate an enriching and in-depth conversation that will allow us to determine whether the right conditions for working together exist.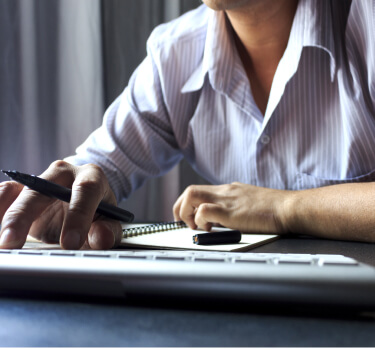 What you need to do to apply
Our application process is clear and straightforward and takes place in a few simple steps. Search for the most suitable position for you among the open positions and send your resume accompanied by a cover letter. We will evaluate your application, and if your profile meets the requirements of the role, we will contact you for an initial interview. If you can't find any positions available in line with your expectations and skills, you can send us an unsolicited application: we are always open to new candidates.
"Getting to know you" meetings and recruitment
You will be invited to a one-on-one online interview with the recruitment manager, which may be followed by other meetings, individual or group. In each of these phases, your educational background and work experience will be analyzed. You could also be asked to participate in group tests, conduct video interviews or take psychometric tests. All these tools will help us understand your aspirations and approach to the job and whether these are in line with the role and business context. In the case of positive feedback and if you are satisfied with our proposal, we will be happy to welcome you to Savino Del Bene. After accepting the offer and receiving all the necessary information and onboarding documentation, we will guide you step by step as you set off on this new journey.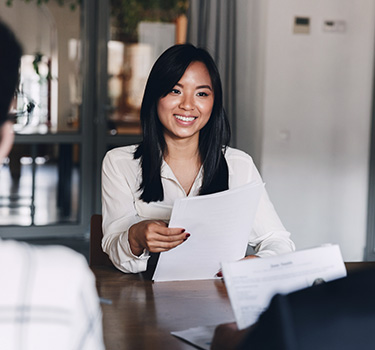 Raffaele Pingue
National Trucking

Un mese dopo la laurea ho iniziato a lavorare presso Savino Del Bene nella filiale di Firenze come Ocean Export Operator e sono entrato a far parte della Famiglia Savino Del Bene. Ho sempre creduto che il reparto Operations fosse la base di questo business. Questa azienda mi ha dato l'opportunità di vivere diversi tipi di esperienze in Italia e all'estero. Ho accettato la proposta di trasferimento presso la filiale di New York, e ora sono il Logistics Supervisor della Savino Del Bene USA Head Office.
❮
❯