Role objectives and attributes required of professionals IT application
Savino Del Bene IT is the division specializing in the development of IT solutions to support international shipping and logistics activities.
It was conceived from the need to produce and develop a unique and customized company IT system, integrated with market-leading solutions, capable of ensuring constant innovation for support activities.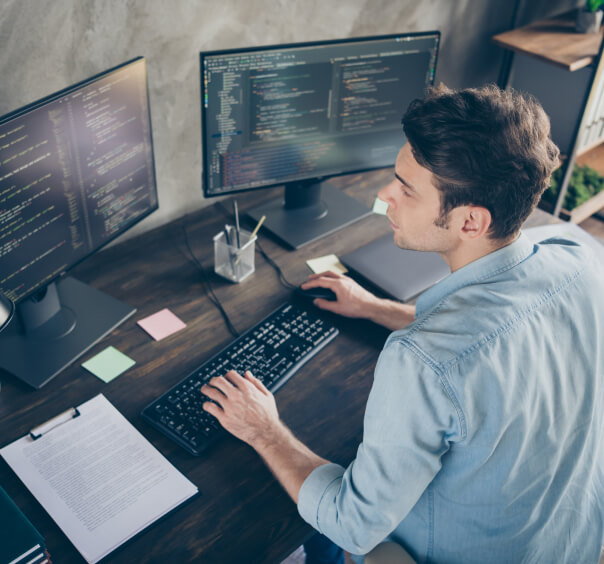 Objectives of the company role
The mission of the IT division is to oversee, maintain and install network architectures to support the IT systems of Savino Del Bene Group. The task of those working in this unit, therefore, is to develop and improve the software solutions needed for international shipping and logistics management, in addition to having to provide business intelligence applications. This profile must, in addition, implement data integration platforms with the systems of business partners and 3rd party providers of the Savino Del Bene Group. Many different professionals work in the IT division, ranging from network and infrastructure managers to analysts, systems developers, project managers, and customer care agents.
Attributes required of professionals
Cutting-edge information technologies are used and developed in Savino Del Bene's IT division, so the technical expertise required consists of skills belonging to the IT world: software developers, architects, cyber security experts, and system engineers. However, the global nature of the Group and our corporate culture require that professionals in this area also be equipped with great flexibility and practicality, as well as the ability to interact with users around the world while working as a team.
To make your application as easy as possible.
Grow together with the success of the company.