Specialized teams and experience in every market
For over 120 years Savino Del Bene has been providing tailor-made shipping and logistics services designed to meet the requirements of our customers who operate in many different sectors. From automotive and machinery, to tiles, fashion, furniture, wine, food, raw materials, and pharmaceuticals, Savino Del Bene can safely and efficiently ship any goods worldwide.
Customizable solutions for all markets
Automotive

Flooring

Food & Beverage

Furniture

Luxury, Fashion& Lifestyle

Machinery

Pharmaceutical & Healthcare

Raw material

Special Projects

WINE& SPIRITS

Tailor-made solutions for the automotive industry

Solutions for the agricultural and industrial machinery industry

Luxury, Fashion & Lifestyle

Flexible solutions for luxury, fashion and lifestyle

Solutions designed for the food industry

Solutions for the wine and spirits industry

Shipping for the flooring and surface industry

Pharmaceutical & Healthcare

Pharmaceutical and healthcare solutions

Solutions for the furniture and furnishing accessories industry

Transportation solutions created for large industrial and civil projects

Tailor-made solutions for shipments of raw materials
Spedizioni per carichi speciali
Questo servizio speciale è destinato alle spedizioni di merci fuori sagoma o/e con pesi che non rientrano nelle misure ordinarie delle spedizioni FCL o che richiedono una movimentazione fuori dagli standard. Un team di esperti, tra cui gli specialisti in Progetti Speciali, curano ogni singolo aspetto al fine di semplificare le spedizioni più complesse: dal trasporto dal luogo di produzione, alla consegna nel luogo di destinazione, carico e scarico attraverso navi specializzate, alla gestione documentale (permessi per la circolazione stradale portuale e di navigazione). Garantiamo una soluzione sempre personalizzata e flessibile per il vostro business.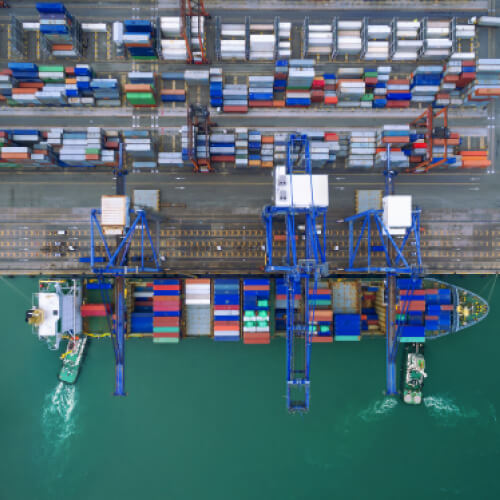 Spedizioni marittime "Less than Container Load"
Quando i quantitativi di merce sono ridotti ma non si vuole rinunciare ai vantaggi della spedizione via mare, il servizio LCL consente di consolidare diverse partite di merce per la stessa destinazione. Offriamo questo servizio sulle più importanti rotte marittime, sia per merce dry che per merce a temperatura controllata.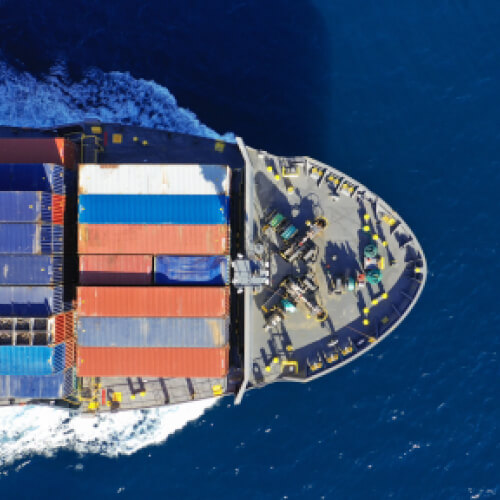 Compila i campi per tracciare la spedizione
Complete la información para rastrear el envío
Fill in the information to track the shipment
Spedizioni marittime "Full Container Load"
Questo servizio è la formula ottimale per lo spostamento di grandi quantitativi. Infatti il container viene riempito totalmente con la merce di un unico destinatario. Una tra le soluzioni più utilizzate è quella door to door, a cui si aggiunge, oltre alla spedizione via mare, un servizio multimodale su gomma o su rotaia, indipendentemente da quale sia il punto di partenza o di destinazione.