Supply chain management
In today's dynamic market, a responsive and efficient supply chain management system is crucial to meet customer's demands.
Savino Del Bene is a strategic partner in this complex scenario, capable of managing your entire supply chain through flexible and specialized solutions, focused on cost optimization and unparalleled customer service.
Through logistics facilities located in strategic areas worldwide, Savino Del Bene offers services that perfectly combine shipments, customs clearance, warehousing and distribution. The entire shipment flow is tailored to fit the nature of the product and defined on extensive experience in different industrial sectors, in compliance with the highest international quality standards.
RECEIVING
The reception of goods system includes documents verification, quantity and integrity control of products themselves.
STORAGE
Storage operations manage placement of goods in various locations and inventory checking.
SHIPPING
This is the stage of the orders fulfillment, followed by EDI data transmission.
Being versatile and reliable, the point-to-point logistics solutions offered by Savino Del Bene can reduce the inventory and distribution costs and speed the entry of your products to market through rational and traceable processes:
Supply chain management
Customs clearance and tax representative
Order menagement
Stock management
Replenishment
Documentation review
Inventory control
Quality check
Receiving, sorting, picking and packing of goods
Labeling
B2B and B2C e-commerce
Savino Del Bene's Warehouse Management System allows you to monitor the flow of merchandise in real time, whether it is open stock, packaged goods, hanging garments or temperature controlled items. Savino Del Bene ensures full inventory visibility at all times. We offer customized reporting and statistics and tailored systems integrations.
Savino Del Bene's warehouses are certified to the highest standards of safety and hygiene (UNI EN ISO 9001, ENAC, HACCP) and are all equipped with monitoring devices such as 24/7 active surveillance, alarm systems, fire protection systems and access controls.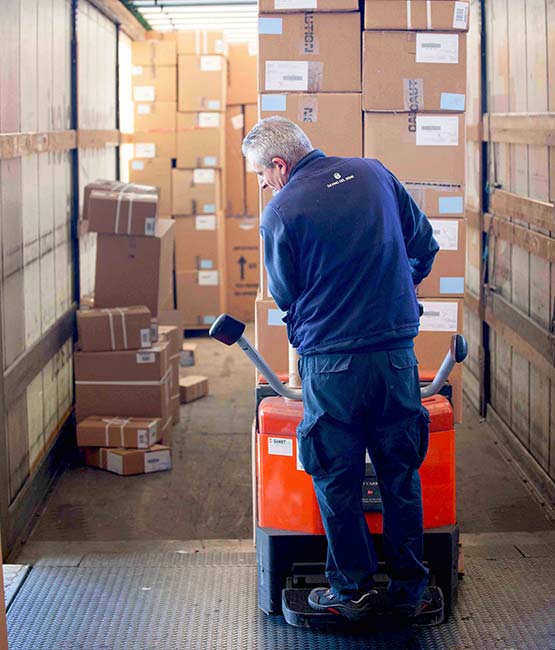 Value-added Services
In addition to basic logistics services, we offer a range of value-added services defined according to the specificity of the product such as:
Stitching/Assembly

Ironing

Labeling and translation into local-language

Repairs
On-site logistics specialists in each facility are at your service, supported by the latest generation of IT services.